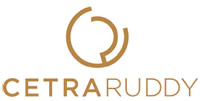 Your home in Choice Marina has been designed by CetraRuddy, New York's renowned architectural practice. John Cetra and Nancy Ruddy have been providing innovative design for 22 years.
Their impeccable standing in the industry and commitment to excellence ensured they were on the final list for the rebuilding of WTC after 9/11 before the project was abandoned for Ground Zero.
Noted for projects like One Madison Park and One Charlotte at the Westin, the firm has redrawn the New York skyline and has now set their sights on Cochin.